The fashion sector is facing calls to scale back production amid revelations Burberry deliberately destroys stock worth millions every year.
The luxury firm destroyed unwanted stock in its last year equivalent in value to over 20,000 of its top trench coats.
Figures from the British luxury company showed it burned fashion and beauty products worth £28.6m in its last financial year.
The practice, understood to be rife throughout the sector, means unwanted items cannot fall into the hands of counterfeiters or find their way onto other shelves or websites.
In Burberry's case, it is believed trademark items from coats and bags to perfume are incinerated though the company insists the procedure carries an energy benefit to limit the environmental impact.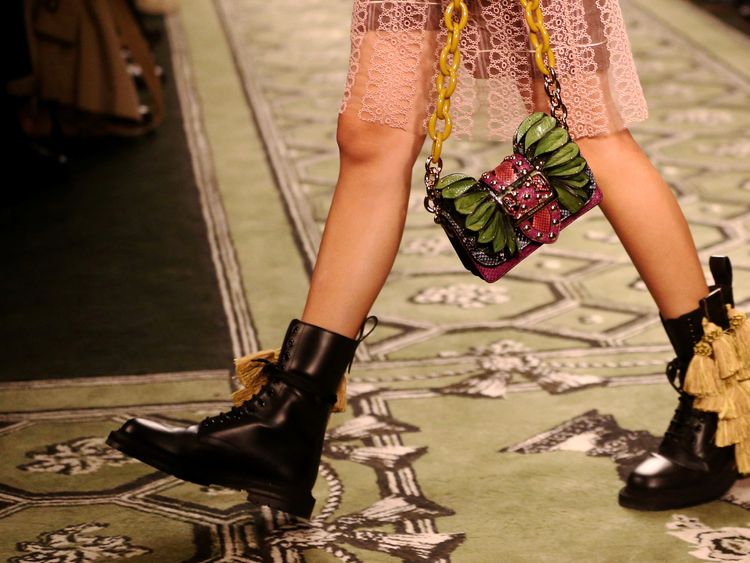 Insiders admit it is a far from perfect solution for the sector, with Burberry understood to have recently joined a growing effort to boost recycling of clothing and waste from cut-offs.
The Times, which highlighted the extent of Burberry's incineration programme, said clothes worth £12.5bn were thrown out by Britons in 2017.
It also reported that Burberry was not alone in burning excess stock – naming several other well-known brands.
Dr Kirsten Brodde, who leads the Detox my Fashion Campaign at the environmental group Greenpeace, told Sky News: "Despite their luxury price tag, Burberry shows no respect for its own products and the hard work and natural resources that are used to make them.
"The growing volumes of overstock point to overproduction, and instead of slowing down production, Burberry is incinerating perfectly new clothes and products.
"This is the fashion industry's dirty secret, with Burberry just the tip of the iceberg.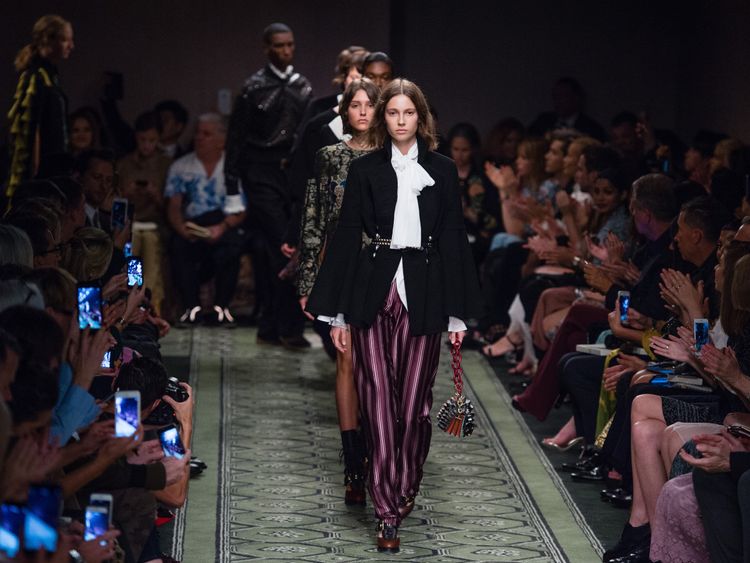 "From luxury to discount, current fashion production is focused on economic growth, churning out unsustainable quantities of clothes. This inevitably leads to growing mountains of fashion waste.
"While the whole industry is now calling for a circular economy, claiming this will eliminate its apparent waste problem, this is not a solution.
"Instead, it is high time to step on the brakes, slow down the production of goods that are not even needed and rethink our obsession with economic growth."
Mike Childs, from Friends of the Earth, said: "Burning clothes is a shocking waste of resources, showing no regard for people in the UK who have to scour charity shops to put a shirt on their back, nor to the millions overseas living in poverty.
"Time and time again parts of the fashion industry is exposed as having little concern for the welfare of the planet or the poorest people on it.
"The industry has to come clean on its practices and clean up its act."
A Burberry spokesperson responded: "Burberry has careful processes in place to minimise the amount of excess stock we produce.
"On the occasions when disposal of products is necessary, we do so in a responsible manner and we continue to seek ways to reduce and revalue our waste.
Source: James Sillars, business reporter – Sky News 
Comments
comments